FLEXSIZ Flush: New electrically in height-adjustable toilet!
We would like to introduce the FLEXSIZ Flush: the new electrically in height-adjustable toilet. Easy to operate with remote control or touch switch for the healthiest sitting position during a toilet visit.
What is the FLEXSIZ Flush?
De FLEXSIZ Flush is an electrically in height-adjustable toilet which makes sure you have the perfect sitting position during use. The system can completely be built-in and offers optimal comfort and bowel movement for children, parents and grandparents. It ensures longer independence in your current familiar environment.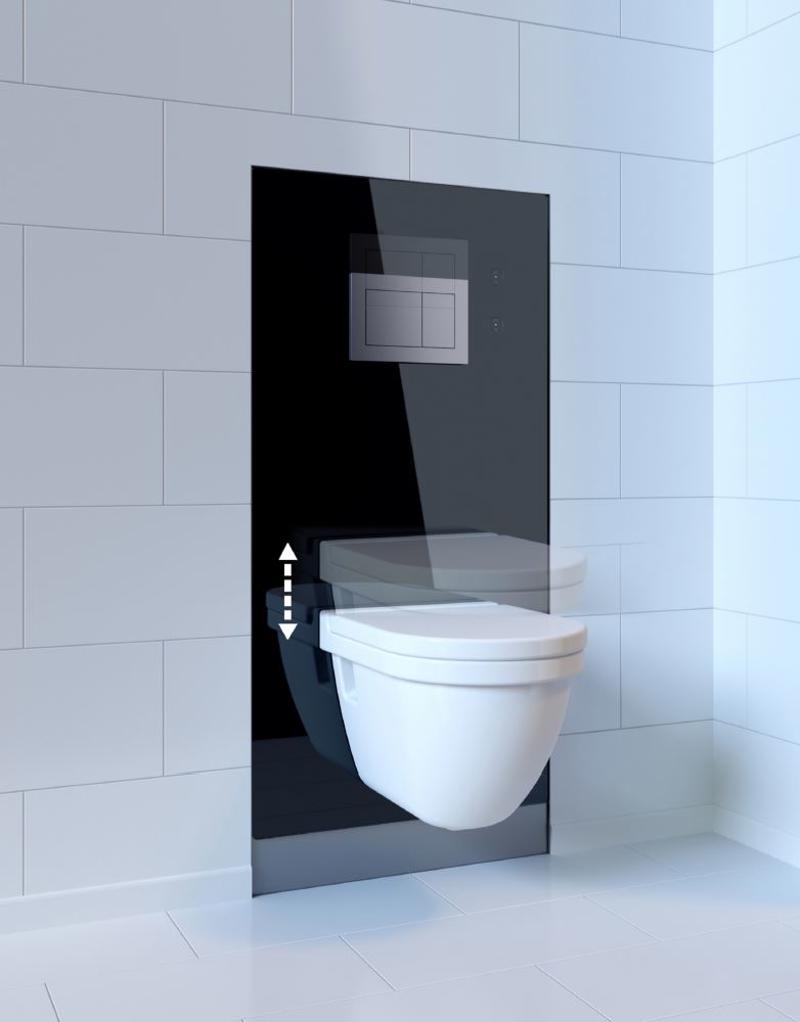 Adjustable height
The FLEXSIZ Flush is adjustable in height. This way you are ensured of the perfect seat height for all ages, from toddlers to elderly.
Compatibilty
De FLEXSIZ Flush is compatible with met toilet sanitary of all major brands.
Stylish
A jewel for bathrooms and hotel rooms. Stylish and life-resistant.
Frequently asked questions
---
Our experience has learned us that there are a lot of questions on the unique operation of the FLEXSIZ Flush. Below you can find a few FAQ's. Please feel free to contact us for any further questions.
The system is built in such a way that it works with all common brands. Should you have any doubts, please feel free to contact us so we can check for you if the brand you want to use is compatible.
Yes you can when taking into account the following conditions:
1. the installation depth should be minimally 200 mm.
2. next to a water connection, a power connection must also be installed.
For further questions on the installation we refer you to the installation manual on this website.
Yes, this system is also compatible with a shower toilet. It is recommended to install a double wall outlet.
Information for installers/partners
---
Are you interested to add the FLEXSIZ Flush to your product range? Please click on the button below to contact us.
Want to be inspired?
---
Below a few impressions of the possibilities and a selection of successfully realized projects.